Boom!! The Pacman's combination halted by a signature straight right hand
Despite a series of advises for the people's favorite boxer from various sources even
The Telegraph
or even some who genuinely
believed
believed and had faith that Manny Pacquiao would floor Mayweather, in the end... One person is to walk out from the ring a happy man (unless it's a draw) victorious and the other... Well, would have nightmares about the lost.
To some, the defeat would be disappointing... to others, well... Boxing seems to be just like gardening and taking care of bears (it's just some-other-people's-entertainment-but-not-me kind of thingie) AND to same as well... Mayweather deserved the win and he was actually
THAT GOOD
against the Pacman himself (Owh, and there would not ever be a
rematch
).
Mayweather having 3 titles engraved with his name at the moment and still unbeaten at 48-0
Mayweather might have walked out from the battleground of modern gladiators as the victor... With a belt that is worth
1,000,000 dollars
, he might as well hang that belt in his penthouse and build another house for that expensive belt... BUT... even when people say he
"cemented his legacy"
with that win... I have a different thought, NEITHER in favor for Manny "Pacman" Pacquiao nor Floyd "Money" Mayweather...
For verily I say unto you, Till heaven and earth pass away, one jot or one tittle shall in no wise pass from the law, till all be fulfilled.
The Words of The Lord Jesus Christ
The Book of Matthew, Chapter 5 verse 18
Heaven and earth shall pass away, but my words shall not pass away.
Jesus Christ our Lord foretells his second coming
The Book of Matthew, Chapter 5 verse 35
It's not even how great the gold Mayweather has won, or in a case where Pacquiao could have won... the gold would rot and it would by no means be lasting forever. The legacy that is thought to have been "cemented" would neither be remembered nor would it be spoken of when it comes to the time of the Great White Throne...
Then I saw a great white throne and Him who sat on it, from whose face the earth and the heaven fled away.

And there was found no place for them.

And I saw the dead, small and great, standing before God, and books were opened.

And another book was opened, which is the Book of Life.

And the dead were judged according to their works, by the things which were written in the books.

The sea gave up the dead who were in it, and Death and Hades delivered up the dead who were in them.

And they were judged, each one according to his works.

Then Death and Hades were cast into the lake of fire. This is the second death.

And anyone not found written in the Book of Life was cast into the lake of fire.
John The Apostle, final writings in Patmos Island about the Apocalypse
The Book of Revelation Chapter 20, verses 11 ~ 15
Sometimes, as Christians... we do not conform ourselves the the ways and thinking of the world... Or even the things that interests the world. We are born of God, under the reign of our Heavenly Father Whom through The Lord Jesus Christ has redeemed us to be justified by him Who is just. And He not only gave His only Begotten Son to us, He also is willing to give us The Holy Spirit if we were to ask of Him for indeed The Father would not give us a scorpion if we were to ask Him for Bread. How easy is it for some of us to lose perspective in our lives to continue walking in Christ by being distracted by the "greatness" of this world... a "legacy" that would be ending up in rot and rust compared to the eternity that we all will be heading towards one day... heaven or hell, we will all die one day if indeed The Second Coming won't happen tonight.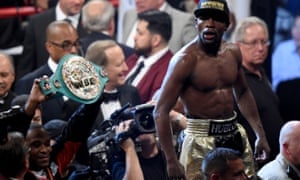 This is just a temporary "glory"... The Glory of The Lord, Who can quench?
If then you were raised with Christ, seek those things which are above, where Christ is, sitting at the right hand of God.

Set your mind on things above, not on things on the earth.

For you died, and your life is hidden with Christ in God.

When Christ

who is

our life appears, then you also will appear with Him in glory.
Colossians Chapter 3 verse 3 ~ 4
And also... it is written...
Do not lay up for yourselves treasures on earth, where moth and rust destroy and where thieves break in and steal;

but lay up for yourselves treasures in heaven, where neither moth nor rust destroys and where thieves do not break in and steal.

For where your treasure is, there your heart will be also.
The Words of our Lord Jesus
The Book of Matthew, Chapter 6 verse 19 ~ 21
Have your thoughts and our minds renewed and transformed by the power of our God. That indeed the world is just a passing, a temporary place to be... In reality above all things, we are to live daily... Going through this life second by second... Minute by minute... Day by day... Week in, week out... months and years ahead of us if The Lord doesn't come by then. HOWEVER... this should not stop us from having our REAL reality in check.
That... as Believers, we know The Truth and The Truth is that Jesus Christ our Lord has paid fully for our sins, and He gave us instructions... commandments to live by... To Love God... To Love our Neighbors... Even His Disciples and Followers writing the epistles were crying out the the Christians to live holy... to live a life of submission towards God's Way which is not to live in adultery, not to live in fornication, not to have evil desires nor even covetousness or idolatry... To follow Christ, our living Savior and Redeemer... King and Lord... Jesus.
His yoke is easy and His burden is light... also, the commandments of the Lord is not burdensome... It's always comes back to the question of the heart... It doesn't matter how "MUCH" you know about Jesus... the question is; are you surrendered? are you following Him? are you even willing to let Him change you?
I long for brothers and sisters to have their minds and actions in check before God... Do not be deceived and do not be in hypocrisy... Nothing is hidden before The Lord our God.
If you think the
WBC Championship Title won by Mayweather
would be remembered in Heaven for all the hard work put into it... I'm going to tell you that all those time of training and also the
hype
generated... is meaningless AND pointless to be compared to the Coming Glory of God that would be revealed unto us all forever in eternity...
To believers... Live for Jesus...